The Best GE Profile Built-In Top Control Dishwasher Repair Service
Having your GE dishwasher break down is the worst. But, you would never have to worry about that anymore because we at GE Monogram Inc Repair offer the best GE Profile built-in top control dishwasher repair service at affordable prices!
Get A Quote
(866) 429-1288
Get GE Profile Built-In Top Control Dishwasher Repair Today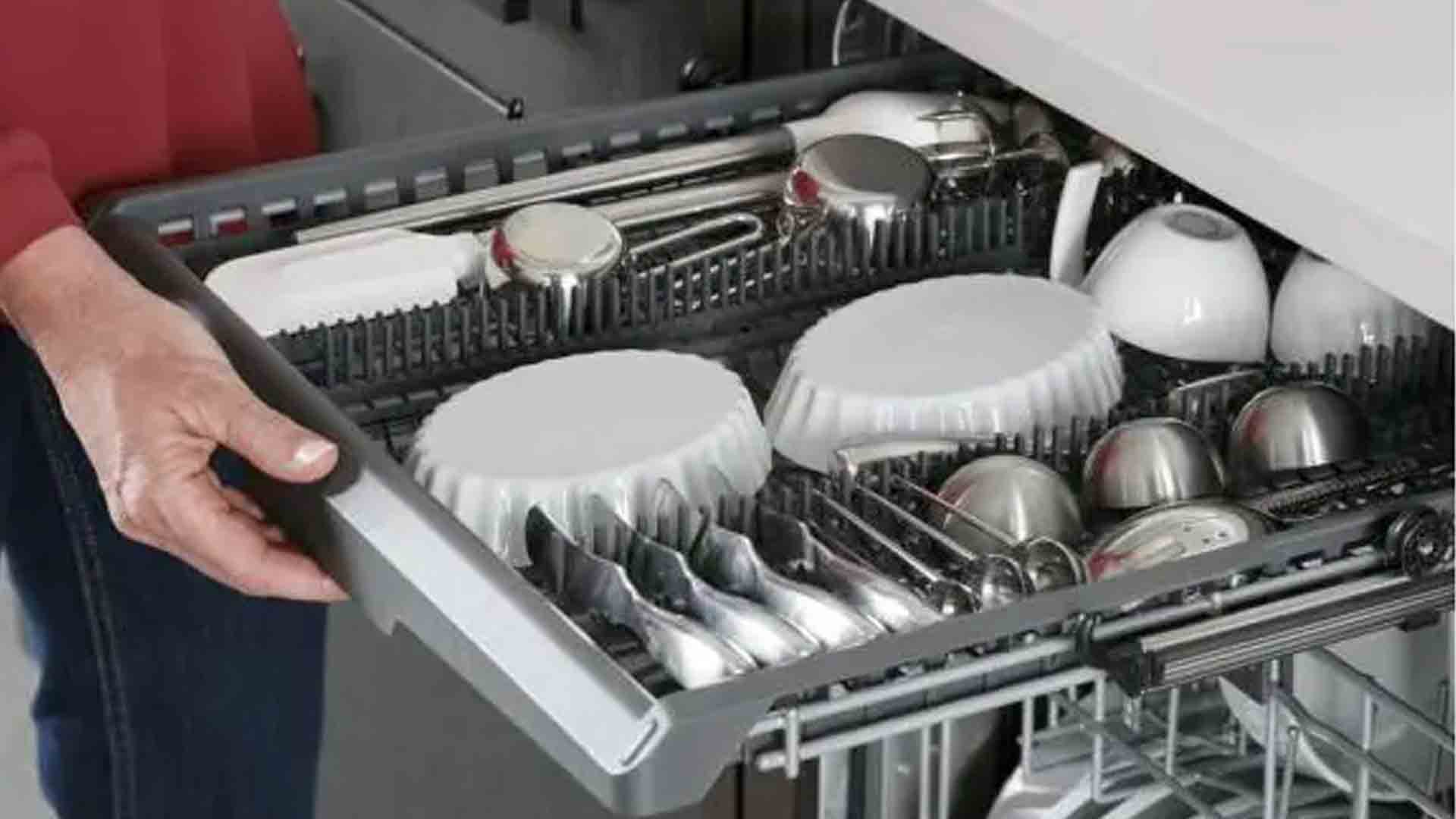 Before, people had to manually clean the dishes by hand; Now, all you have to do is load everything in an automatic dishwasher and wait for it to finish. It is a simple task, but the time saved by having a dishwasher allows many to reallocate that time to other things.
Automatic dishwashers work by pumping jets of water and soap to the dishes to get them cleaned. After a few cycles inside the dishwasher, they come out squeaky clean.
Many appliance manufacturers have made their automatic dishwashers, but one of the brands that have stood out is GE.
GE appliances have been manufacturing quality home appliances for over a century. From stoves to refrigerators, the brand has consistently delivered the best kitchen appliances in the market. In addition, GE had made different sub-brands under them to create a specialized line of appliances that would suit different lifestyles, allowing for customers more choices. They are GE Monogram, Cafe, GE Profile, Haier, and Hotpoint.
Among all of the brands, the GE Profile has been the most popular due to its high-tech features yet still keeping a simple design that would fit any modern home. The GE Profile dishwashers, in particular, are popular choices in the market because of the reasons mentioned above.
Quality GE Profile Built-In Top Control Dishwasher Repair
When it comes to repairing and maintaining a GE Profile appliance, it takes a real factory-certified repair technician to get them running smoothly. These certified technicians have undergone various training and certification tests to ensure that their quality of work is at the level GE appliances want from their authorized third-party partners.
GE Monogram Inc Repair is a repair company specializing in GE appliances for many years now. Each repair technician under the company is an expert in appliance repair and maintenance and has been factory-certified by GE appliances.

We also do GE Profile built-in front control dishwasher repairs!
Never Settle For Less When It Comes To GE Built-In Top Control Dishwasher Repair Service
We are Here To Help!
There are many different repair companies on the internet right now that offer appliance repair services, but we can guarantee that you would never get a better service elsewhere! For years, our company had serviced many different clients and many different GE dishwashers. We have always made an effort to give each of our clients the best service possible. Because of the trust and confidence of our clients, we have managed to last this long.
Why Get GE-Certified Repairs?
Their experience is invaluable.
Factory-certified repair technicians bring to the table their experience and expertise in GE appliance repair and maintenance. These years of experience plus the continuous training they receive from the manufacturer give them everything they need to effectively work on your unit.
They use genuine parts for repair services.
Whenever your dishwasher gets a damaged water inlet or would need a spray arm replacement, factory-certified repair companies have these parts on hand and ready to be used by their repair technicians. Other repair companies would have to order the parts and wait for a few days to a few weeks before replacing them.
Can do in-warranty repairs.
If your dishwasher is still under warranty, our certified repair technicians can do the repairs on behalf of the manufacturer and conduct all the necessary repairs under warranty. So it not only saves you money but also the hassle of going to the factory to get this done.
All services are covered under a comprehensive warranty.
As a certified repair company, all services offered are covered under warranty to guarantee their quality.
So, give GE Monogram Inc Repair a call whenever you need GE built-in top control dishwasher repair services!
What are you waiting for? Contact us today so that we can schedule your next GE Profile repair appointment. Our team is available 24/7 to take your calls and be of service to you.