Highly Recommended GE Monogram Wall Oven Repairs in the Region
GE Monogram Inc Repair has been one of the leading and highly recommended providers of affordable and reliable services for all GE Monogram appliances, especially wall ovens. With years of service to countless homeowners with their GE Monogram wall oven repairs, you can never go wrong trusting and calling us today!
Get A Quote
(866) 429-1288
Affordable & Efficient GE Monogram Wall Oven Repair Services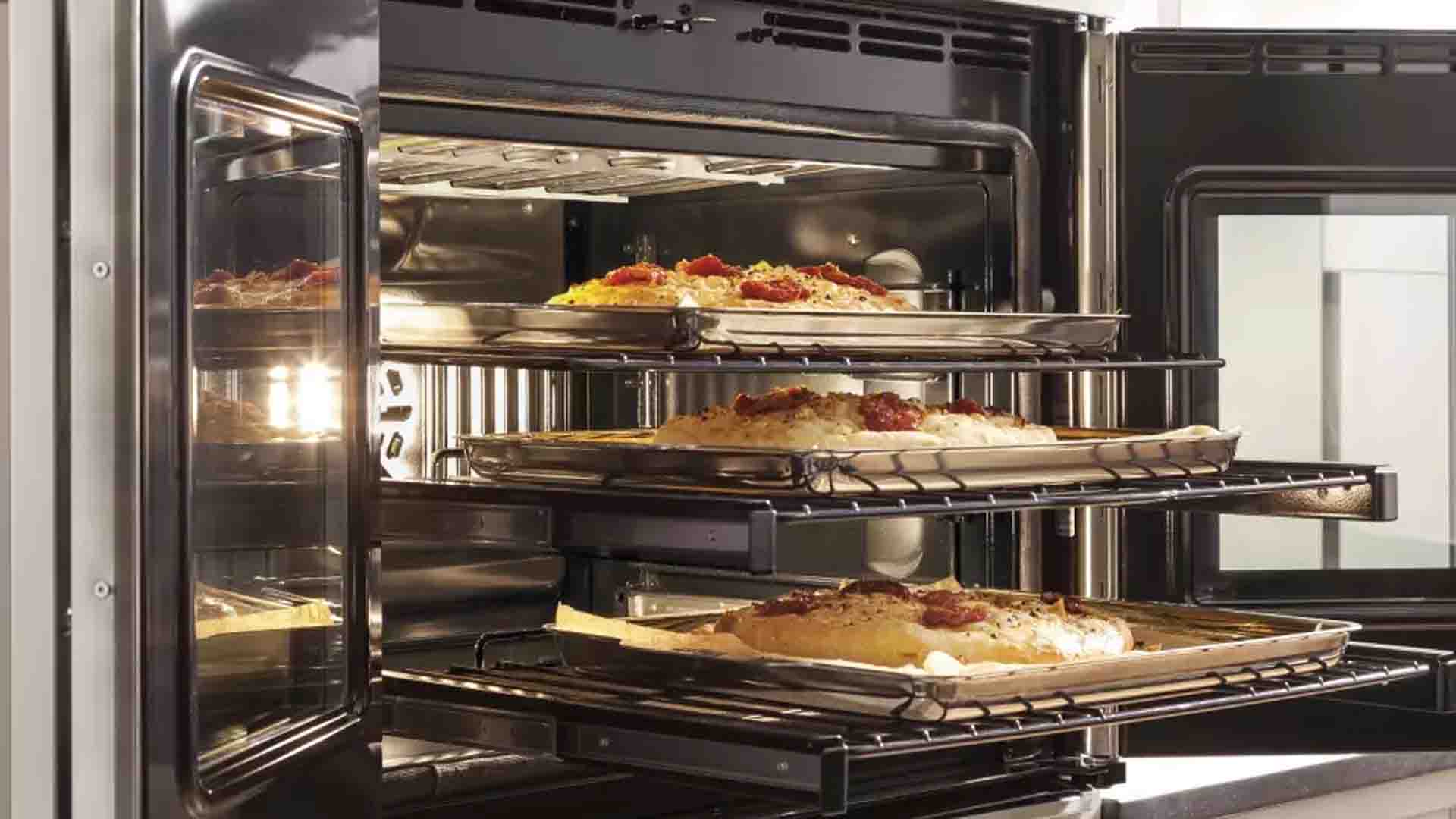 All of your baking, broiling and roasting needs are met with GE Monogram wall ovens. With these authentic European direct air convection ovens, you can bake or cook to perfection. The vivid LCD touch controls make it simple to operate, as well as advanced technology self-cleaning and smooth-gliding oven racks that completely expand are also their top-notch features. Its commitment to offering its consumers high style, superior craftsmanship, and award-winning technology is undoubtedly among the best in the market!
However, just like any other major brand in the appliance market today, appliance breakdowns are inevitable due to the wear and tear of some of its parts from regular usage. When your oven fails to perform properly, it may be inconvenient and irritating. But, repair service from GE Monogram Inc Repair will help you get those great dinners back on the table again in no time!
No matter the type and style you own, whether a gas or electric, single or double wall ovens, and when it comes to quality GE Monogram wall oven repair service, GE Monogram Inc Repair got your back!
GE Monogram Wall Oven Repairs You Can Count On
Repairing a wall oven is a complicated and challenging task since it is usually permanently installed. In addition, removing a wall oven might be more difficult than installing a new one. It is not a do-it-yourself project, though, because wires or gas pipes must be installed and connected correctly since, once installed, it is impossible to make adjustments or modifications.
As a result, if you are new to electrical and gas work, don't have all the finest tools, and have no proper knowledge and skills about the wiring or gas piping of your wall oven, you should call fully qualified professionals, such as us here at GE Monogram Inc Repair, to fix GE Monogram wall oven. So, whenever you notice any of the following issues, please don't hesitate to contact us right away:
Inaccurate temperature setting
Overheating or not heating enough or at all
Faulty temperature sensor
Malfunctioning selector switch
Vent blockage
Electrical segment or control board breaks down
Damaged or short out wire connections
Wall oven tripping
Oven door issues
Oven indicator light malfunctions
Self-cleaning method not working
Unevenly cook or bake dishes
Our GE Monogram appliance repair experts here at GE Monogram Inc Repair have seen a broad range of difficulties with GE Monogram wall oven units, including the one listed above. That means our team is well-versed in managing virtually any sort of oven repair task. So have peace of mind knowing that we make it our mission to immediately identify the problem and offer a viable and long-lasting solution possible. No matter what your needs are, whether a GE Monogram single wall oven repairor other type and style, we guarantee to provide you the best service you and your appliance need to get you back on track in no time!
For more information about us and how we can be the best help you need today, please don't hesitate to reach out to us today!
GE Monogram Wall Oven Styles We Repair
The GE Monogram wall oven is not the same as a standalone or range oven. Instead, this style of oven is built into the wall or beneath the countertop. Every sort of technology known to man seemed to be crammed inside these sophisticated ovens. Their dedication to design, creativity, and utility are notably evident in their Monogram line, which has two distinct styles that are renowned being the best in the industry:
GE Monogram Single Wall Oven - A single wall oven, like a conventional range, offers one cooking area in which to bake, roast, or broil your favorite foods. Single wall ovens can be positioned behind a cooktop, beneath the counter, or a pair of cabinets. Consider combining a microwave with a wall oven for extra convenience.
GE Monogram Double Wall Oven - Double wall ovens combine two ovens into a single device, providing you to cook two different dishes simultaneously at two different temperatures.

At GE Monogram Inc Repair, whether you own a double or single wall oven, we are here to help when it gives up on you. Whatever the time and day, we will come running to get you back on track in no time!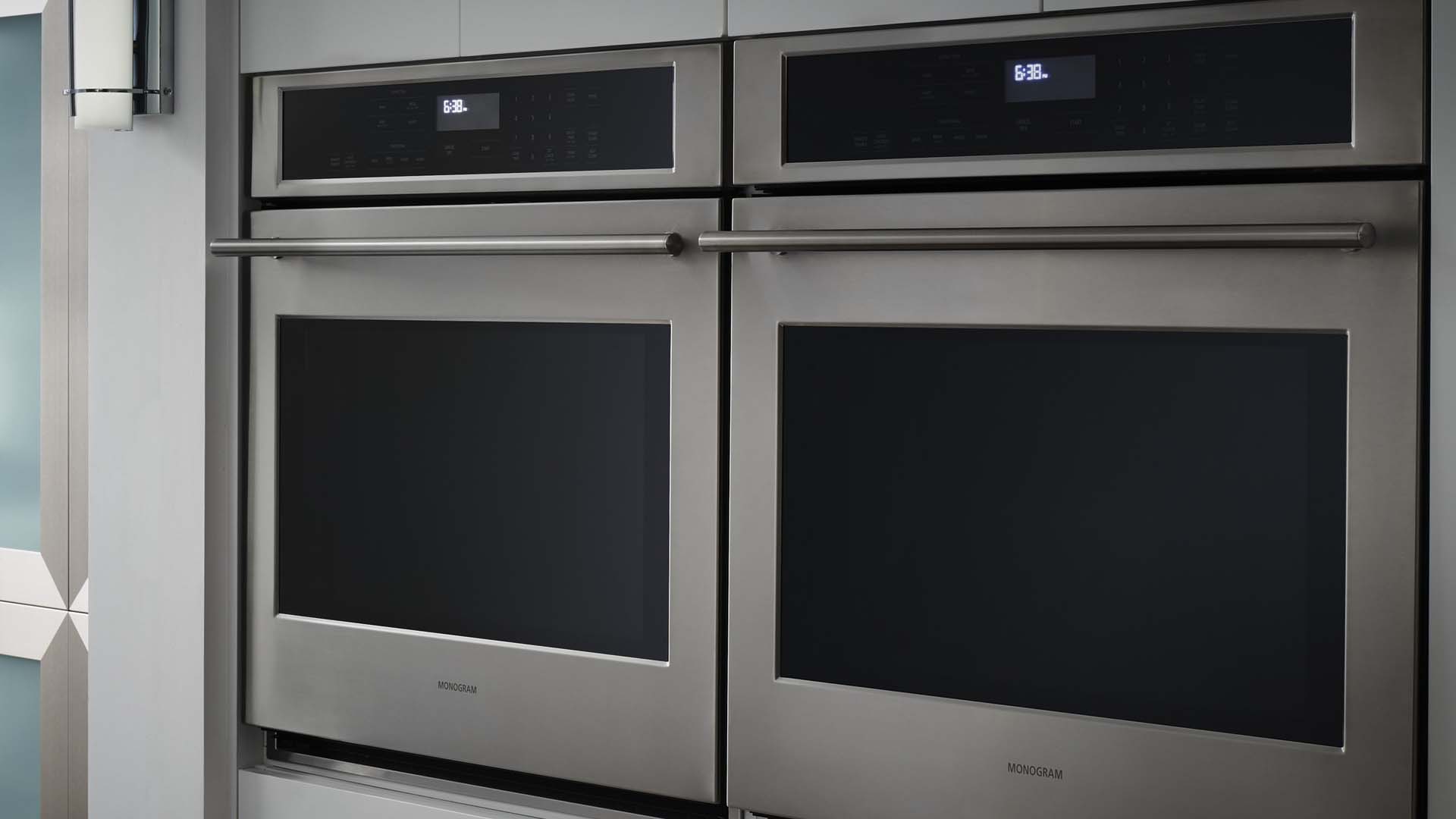 Ge Monogram Single Wall Oven Repair
With our most reliable GE Monogram single wall oven repairs, we will get you and your valuable cooking appliance up and cook a feast in no time!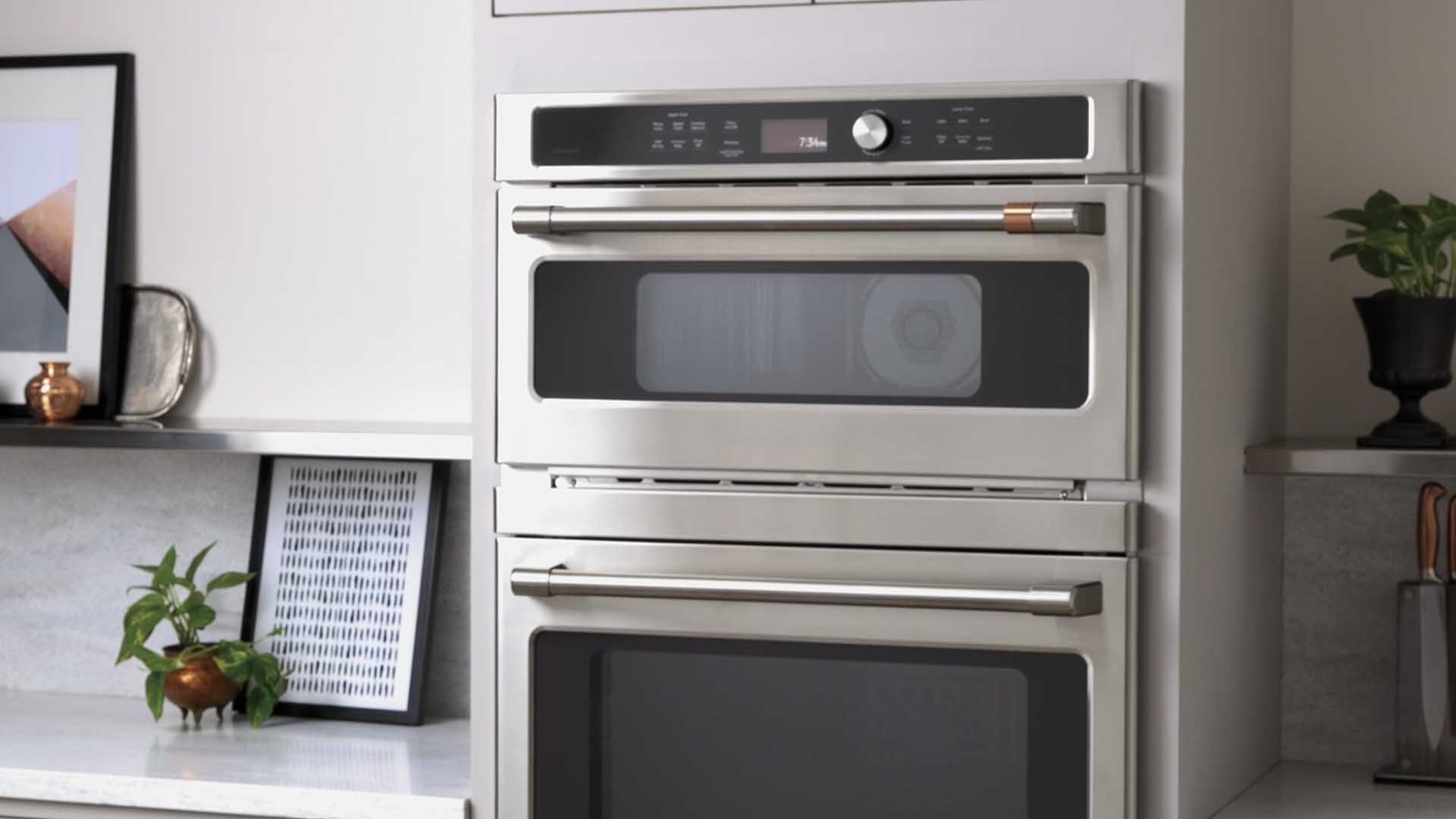 Ge Monogram Double Wall Oven Repair
Whenever your double wall oven offers you overcooked or undercooked dishes, let us troubleshoot the problem and get it working smoothly again by providing you our most cost-effective GE Monogram double wall oven repair solutions!
Whatever the time of the day you need us, rest assured we will arrive on time and get the job quickly and efficiently. So, to get started, reach out to us today by calling our hotline or filling out the contact form below!