The GE Profile Built-In Front Control Dishwasher Repair Service for YOU!
We know plenty of service centers offer GE Profile Built-In Front Control Dishwasher Repairs, but we guarantee you won't regret your decision if you choose GE Monogram Inc. Repair to do the job. Contact us today for more information on our highly affordable rates, and with our 24/7 customer service, we can get back to you as soon as possible!
Get A Quote
(866) 429-1288
We Specialize in GE Profile Built-In Front Control Dishwasher Repairs!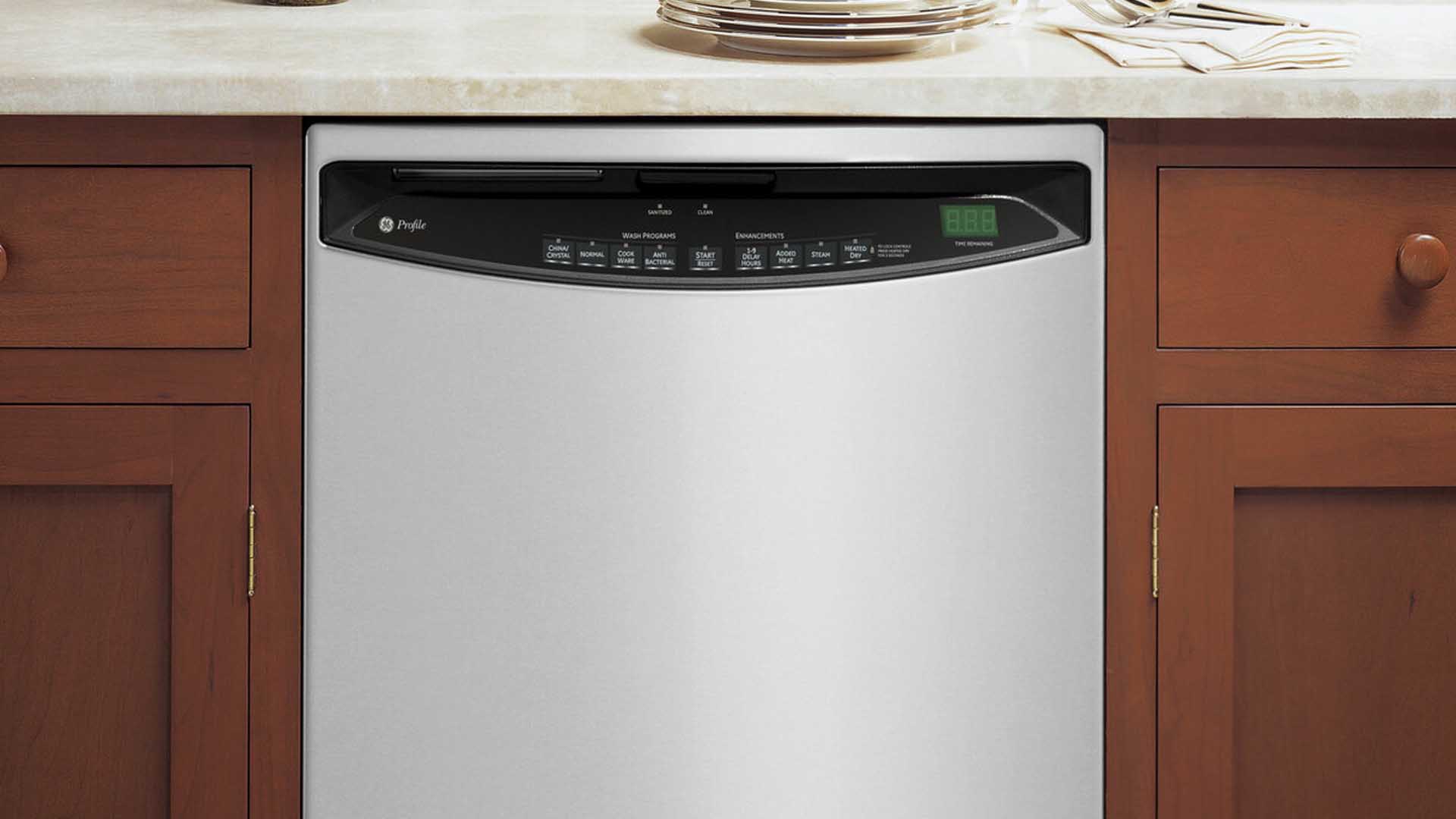 There are plenty of features in the GE Dishwasher that make it a favorite among most households, and luckily, GE Monogram Inc. Repair is capable of repairing them all!
Special Features in the GE Profile Built-In Front-Control Dishwasher
Dry Boost: This feature uses even heat to ensure everything inside the dishwasher is up to 3 times drier than when you're using other brands. Rest assured, knowing your plastics, glassware, ceramics, cutlery, etc., will be completely dry by the time the dishwashing cycle is done.
Steam + Sani: Before the wash cycle begins, all dishes inside the dishwasher are subject to a steam and sanitization process that loosens tough grit and food materials sticking to the dishes. The sanitization cycle greatly reduces the number of bacteria on dishes.
AutoSense Cycle: This cycle detects how many dishes are inside the dishwasher and how dirty they are. It then adjusts the wash settings to ensure it uses the right amount of water and energy for your wash cycle.
Active Flood Protect: A water leak sensor pumps out excess water if the water levels reach critical highs. This feature ensures the dishwasher doesn't overflow and ruin your floors
Hard Food Disposer: Called the Piranha Food Disposer, this feature destroys food particles to avoid clogging within the pipes.

As you can see, there are plenty of features that make a GE Profile Dishwasher special. That's why you need a company that specializes in GE dishwasher repairs like GE Monogram Inc. Repair! We offer a trustworthy GE Profile Built-In Front Control Dishwasher Repair service that guarantees efficient same-day repairs. Contact us today for more information on our other rates and services because we also offer a GE Profile Under-the-Sink Dishwasher Repair for homeowners with that unit.
Hire Us For Our GE Built-In Front Control Dishwasher Repair Service!
Of all the main appliances in the kitchen, the dishwasher is usually the most expendable because we can always wash our dishes by hand, but we can't do the same for cooking and cooling. However, dishwashers are a great choice for busy bees who need extra time for family and personal activities. In addition, as they continue running through their cleaning cycle, homeowners can take advantage of the extra time they have—and still get clean dishes afterward!
Homeowners who hire GE Monogram Inc. Repair for their appliance repair needs are entitled to continue enjoying the special features of their unit. These features include:
54 dBA Dishwasher: You are guaranteed to hear a little noise from your dishwasher as possible thanks to its 54dBA feature that helps you maintain a quiet and peaceful kitchen during the cleaning process.
Optional WiFi: Although GE Appliances has a line of smart dishwashers with a built-in WiFi connection, some dishwashers don't have this feature. However, users can connect it to the WiFi without buying a new dishwasher through an optional WiFi adapter that connects the unit to the SmartHQ app.
Flush Installation: As a built-in dishwasher, it has to blend with the rest of your kitchen without sacrificing valuable space for the dishes inside your unit.
1-Hour Wash Cycle: This cycle ensures you don't have to wait hours for your dishwasher to finish cleaning your dishes. You can opt for a quick one-hour clean instead.
GE Monogram Inc. Repair cares for all its customers, and that's why we love hearing from you! So tell us what's wrong with your dishwasher so we can get started on planning repairs for your appliance!