Reliable & Fast GE Monogram Wine Cooler Repairs
GE Monogram Inc Repair is the place to go for quick, efficient, and trustworthy repair for your GE Monogram wine cooler at reasonable prices. We have all your GE Monogram Wine Cooler Repair needs covered, no matter how complex or minor the issue is!
Get A Quote
(866) 429-1288
Top-Notch GE Monogram Wine Cooler Repairs & Services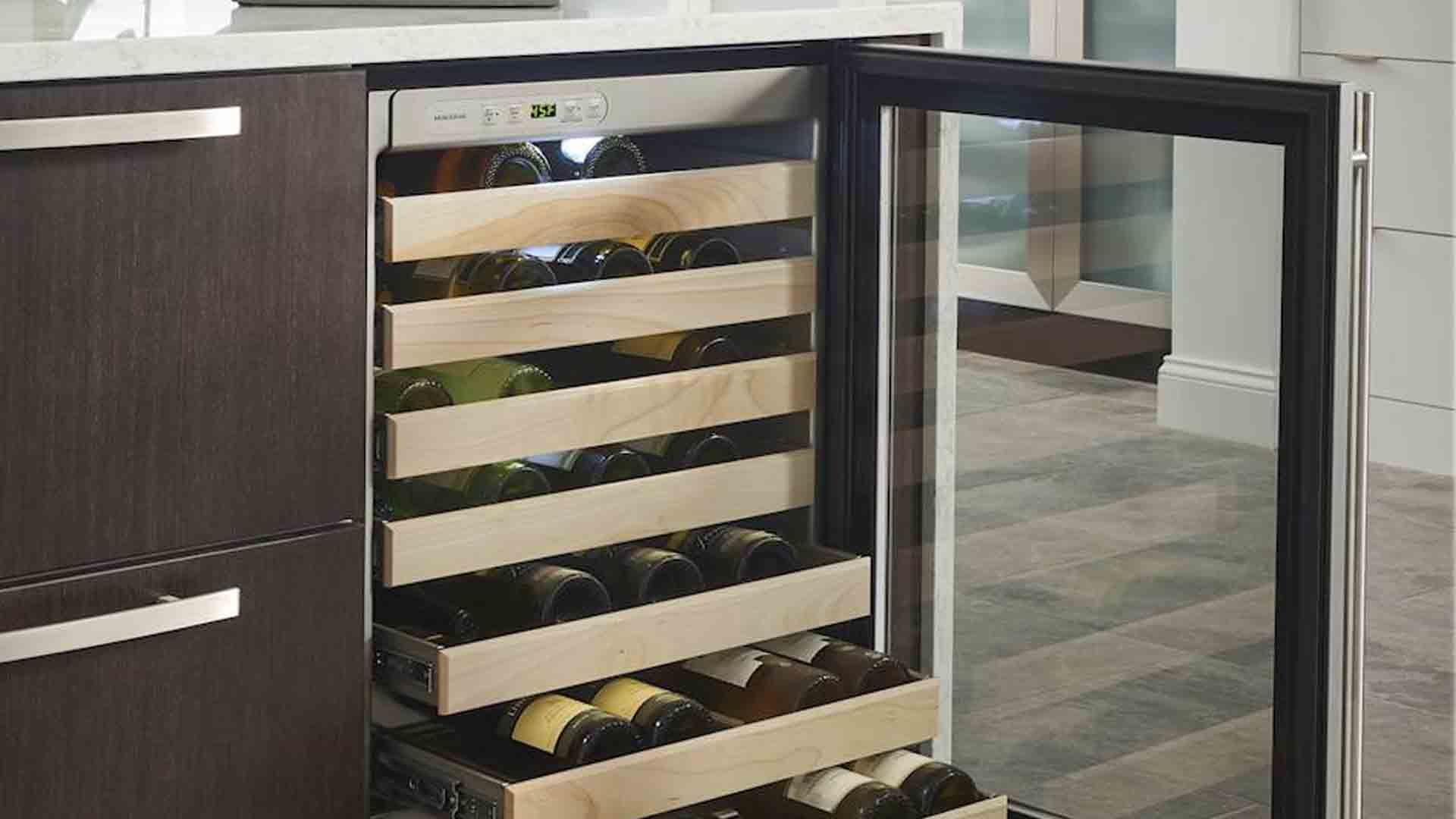 GE Monogram wine coolers, which may be built into your bar or kitchen island, offer a large capacity and adaptability for wine storage. Their wine coolers keep your favorite red and white vintages at a constant temperature and provide the ideal environment for them. So, when you own one at home or in your business, no doubt, you chose the best brand in the market!
The GE Monogram brand is well-known worldwide for its reliable household and kitchen appliances, including wine coolers. However, regardless of how dependable these appliances are, faults and malfunctions can occur, leading them to stop working properly. A damaged or malfunctioning wine cooler may ruin your wine-drinking pleasure. Get your wine cooler fixed as soon as possible so you can resume entertaining!
Whenever your valuable GE Monogram wine cooler breaks down, and you are worried that your wine collection will go to waste in no time, let the experts at GE Monogram Inc Repair handle the job for you! We provide an inexpensive GE Monogram wine cooler repair service that is dependable, quick, and effective.
Most Common Wine Cooler Issues
GE Monogram Inc Repair is more than capable of troubleshooting and repairing any wine cooler problems. So when you hire us, you can be confident that we will go above and beyond to ensure that your appliance is back up and running in no time, especially when your important bottle investments are at stake.
So, whenever you run into any of the following issues with your GE Monogram wine cooler, or another problem, don't hesitate to give us a call right away:
Not cooling properly
Won't turn on
Makes loud running noises
Visible frost buildup
Leaking water
Malfunctioning interior light
Notice fog buildup in the glass
Door not closing properly
If you are experiencing any of the said issues, contact us today for the fast, reliable repair service that GE Monogram Inc Repair is known for. We understand that a damaged wine cooler is inconvenient in your busy life, which is why we are devoted to repairing it right off the bat! To aim this, rest assured that our professionals will arrive on time and fully equipped with the most common replacement parts, such as follows, to guarantee same-day fix:
Thermostats
Fans
Condensers
Evaporators
Solenoids
Peltier units
Door seals
Fan motors
Compressors
Valves
Cooling nodes
Why Choose GE Monogram Inc Repair?
GE Monogram Inc Repair has a team of appliance repair specialists ready to handle all of your GE Monogram wine cooler repair needs with unrivaled service and attention to detail. With their extensive knowledge and skills, along with our vast years of experience, you can be confident that we will do any task correctly, usually on the first visit! You don't have to be concerned since our experts are skilled in all types and models of GE Monogram wine cooler repairs, including GE Monogram built-in wine cooler repairs! So, no matter how difficult or minor the problem is, whether it is an older and outdated model or the most recent, we have your back!
With GE Monogram Inc Repair, you and your valuable GE Monogram wine cooler are in great hands!
GE Monogram Wine Cooler Styles We Repair
GE Monogram wine coolers offer space-saver and flexibility for wine storage that every wine collector can dream of. They keep your favorite wines at the right temperature to aim for the perfect setting for them. In addition, each of their units is designed to fit effortlessly into standard-depth cabinet holes and blend in with a variety of lifestyles and aesthetic needs: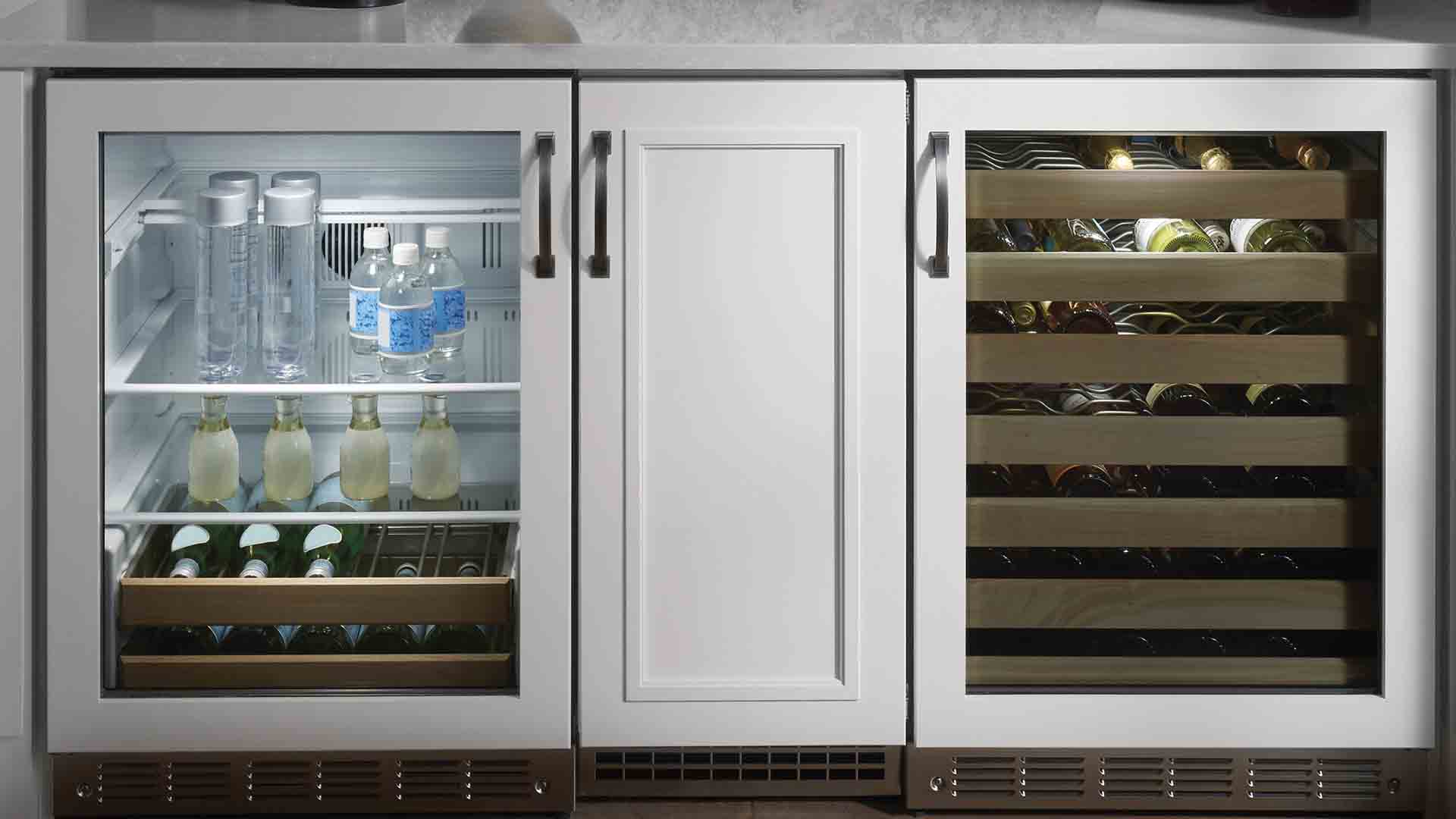 Ge Monogram Built-In Wine Cooler Repair
Built-in wine coolers are built to be the same depth as surrounding kitchen countertops and other fixtures, allowing the wine cooler to be flush with your cabinetry and fit precisely beneath a countertop.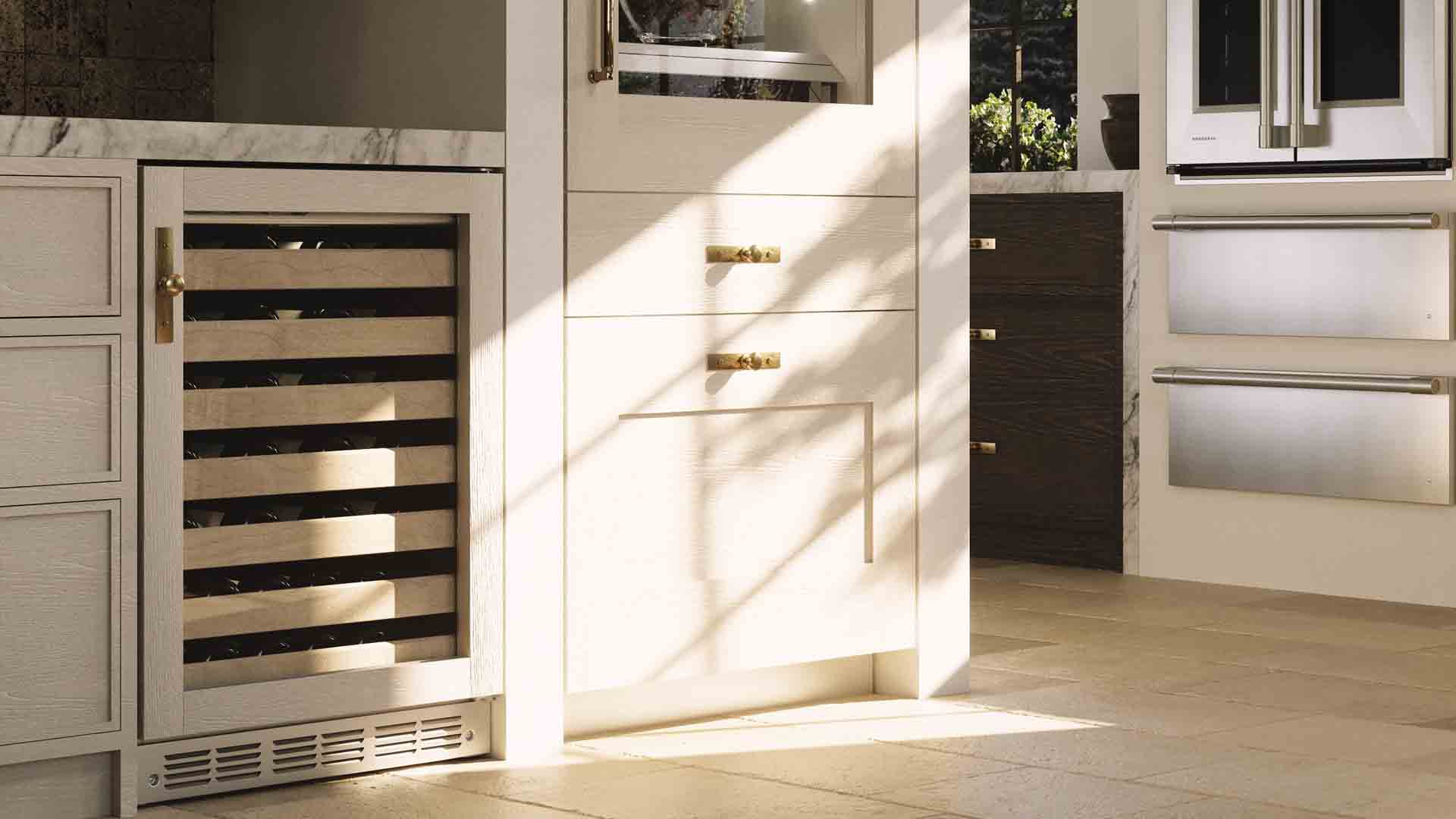 Ge Monogram Undercounter Wine Cooler Repair
Undercounter wine coolers are built-in devices that may fit into small kitchen areas or, as the name suggests, beneath your bar counter.
At GE Monogram Inc Repair, whatever the model or type of GE Monogram wine cooler you own, we can get it working optimally again when malfunctions to save your precious vintages. To know more, reach out to our professional team today!
Don't delay! Save your collection of wines today before it turns to waste! Then, call our hotline, talk to our customer support team, or fill out our convenient online form to request a service appointment!