Highly Recommended GE Monogram Range Repair Contractor
If you have concerns or issues with your GE Monogram range, get in touch with GE Monogram Inc Repair for guaranteed high-quality GE Monogram range repairs! We can get your faulty cooking appliance back to its optimal efficiency in no time!
Get A Quote
(866) 429-1288
Fast, Friendly GE Monogram Range Repair Services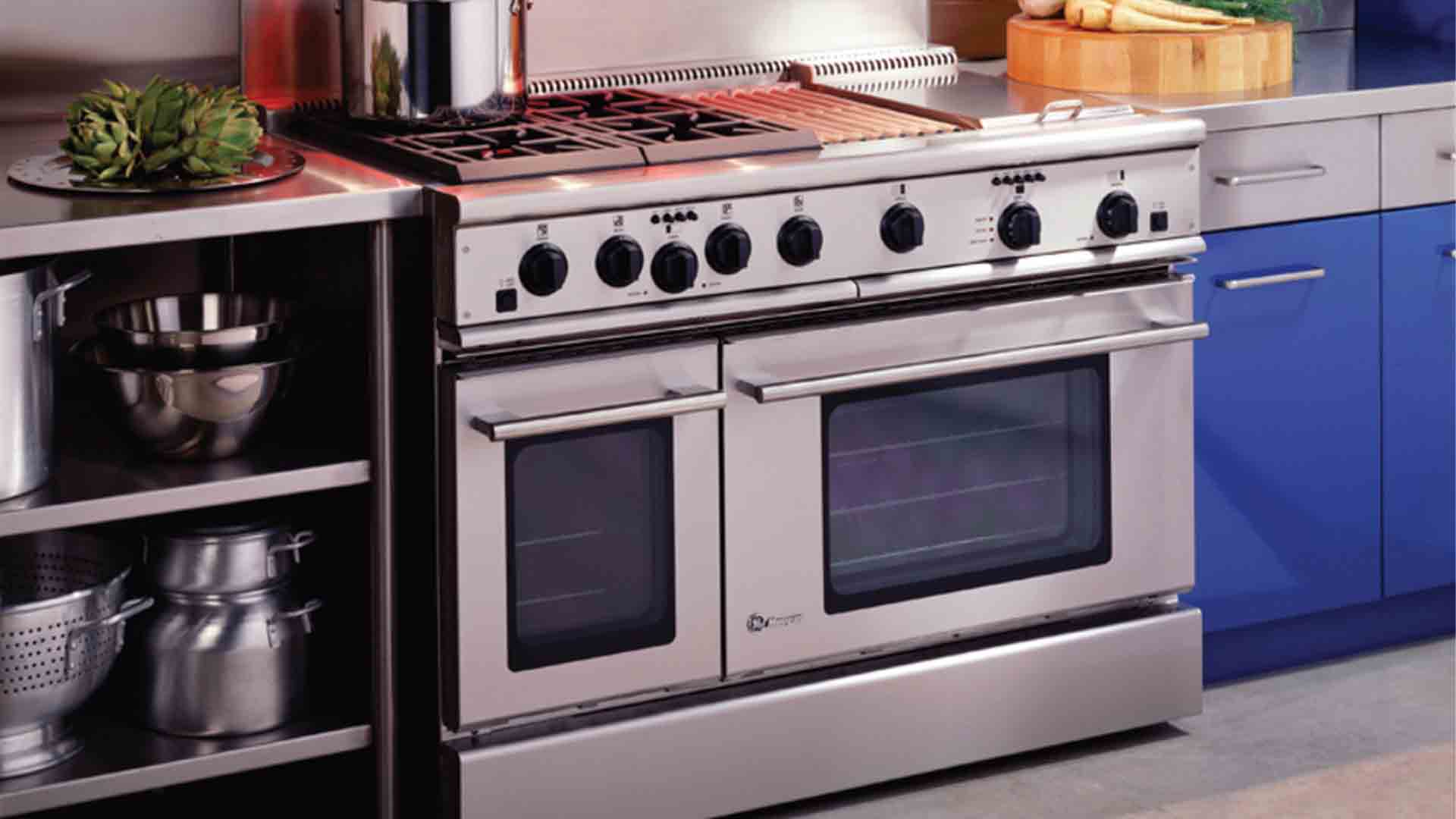 Discover a new world of high-quality cooking with GE Monogram ranges that cater to everyone's culinary experience needs! GE Monogram has been renowned as one of the leading manufacturers of high-quality, durable, and reliable ranges. With their revolutionary cooking technology and beautiful design, they have earned a place in professional and household kitchens worldwide!
Household and kitchen appliances may last a lifetime. Unfortunately, even the best range brands, such as your GE Monogram, might fail due to frequent use. If your range requires servicing, you can count on us here at GE Monogram Inc Repair as one of the top providers of professional and cost-effective GE Monogram range repair services! You don't have to worry since we have the ability and vast hands-on experience to get your appliance running at peak efficiency.
GE Monogram Range Repairs You Can Rely On
Is your GE Monogram range baking your food halfway through or producing burned prepared dishes? When this happens, call GE Monogram Inc Repair! Our highly trained experts are always available and willing to assist you with your GE Monogram range repair needs at any time of the day you need us. Whether you own a dual fuel or gas range, we got you covered! We will have you and your valuable equipment cooking up a feast for your family and friends in no time with our same-day repair service!
During our years of service, we have faced almost every conceivable GE Monogram range problem. As a result, we know exactly what to do and how to fix your faulty range issue in a timely and efficient manner. You can be confident that our specialists can manage any size or type of repair work, so whatever you throw at them, they will do it successfully, swiftly, and professionally! So, contact us right away if you experience any of these problems with your GE Monogram range:
Igniters keep clicking constantly
Heating elements not warming up
Igniters not sparking
Gas burners not igniting
Clogged burner element
Broken knob or shaft
Broken spark module
Malfunctioning self-clean cycle
Faulty igniter or switch
Gas leaking
Uneven cooking
Malfunctioning thermostat
Damaged control board
Faulty thermostat
Oven door problems
In addition, our experts here at GE Monogram Inc Repair are committed to getting every service job done right the first time. That is why they always arrive fully prepared and carry the most common replacement parts, such as:
Thermostats & Gaskets
Burners & Switches
Relays & Spark Electrodes
Ignition Wires & Control Boards
Temperature Sensors
Heating Elements
Igniters & Valves
Bake Igniters
Spark Modules
Thermocouples
Why Choose Us?
Licensed, Insured, and Bonded
Long-Lasting Results
Cost-Effective Solutions
Unmatched Quality Services
Friendly, Courteous Experts
24/7 Customer Support Team Available
Fast Response Time
Same-Day Fix
Service At Your Convenience
Competitive Rates with No Hidden Charges
Top-Notch Customer Service
100% Satisfaction Guarantee

Your next expert GE Monogram range service, especially a GE Monogram dual fuel range repair, is just a phone call or a few clicks away! Contact GE Monogram Inc Repair to get your essential kitchen appliance serviced quickly, effectively, and professionally today!
GE Monogram Range Styles We Repair
GE Monogram ranges are carefully built to perform above expectations, from regulated simmers to the ideal sear. Their hefty, brass-accented knobs and trademark big windows bring together the elements that make our ranges appear, feel, and function as if they were custom-made for you.
GE Monogram offers two different style ranges to suit everyone's needs and lifestyles:
GE Monogram Dual Fuel Range - GE Monogram dual fuel ranges use electricity to heat the oven and cooktop with gas.
GE Monogram Gas Range - Gas ranges use gas to heat both the cooktop and oven.
GE Monogram gas and dual fuel range may be the best option for you, as whatever type or style you own, it will still provide the precision temperature control you want. In addition, with GE Monogram ranges, you can bake complicated delicacies, flawless éclairs, and tiered cakes like a pro!

At GE Monogram Inc Repair, we can be your best go-to partner when your valuable range gives up on you. We will get it up and running efficiently again in no time! So, whenever you need any of the following services, give us a call right away: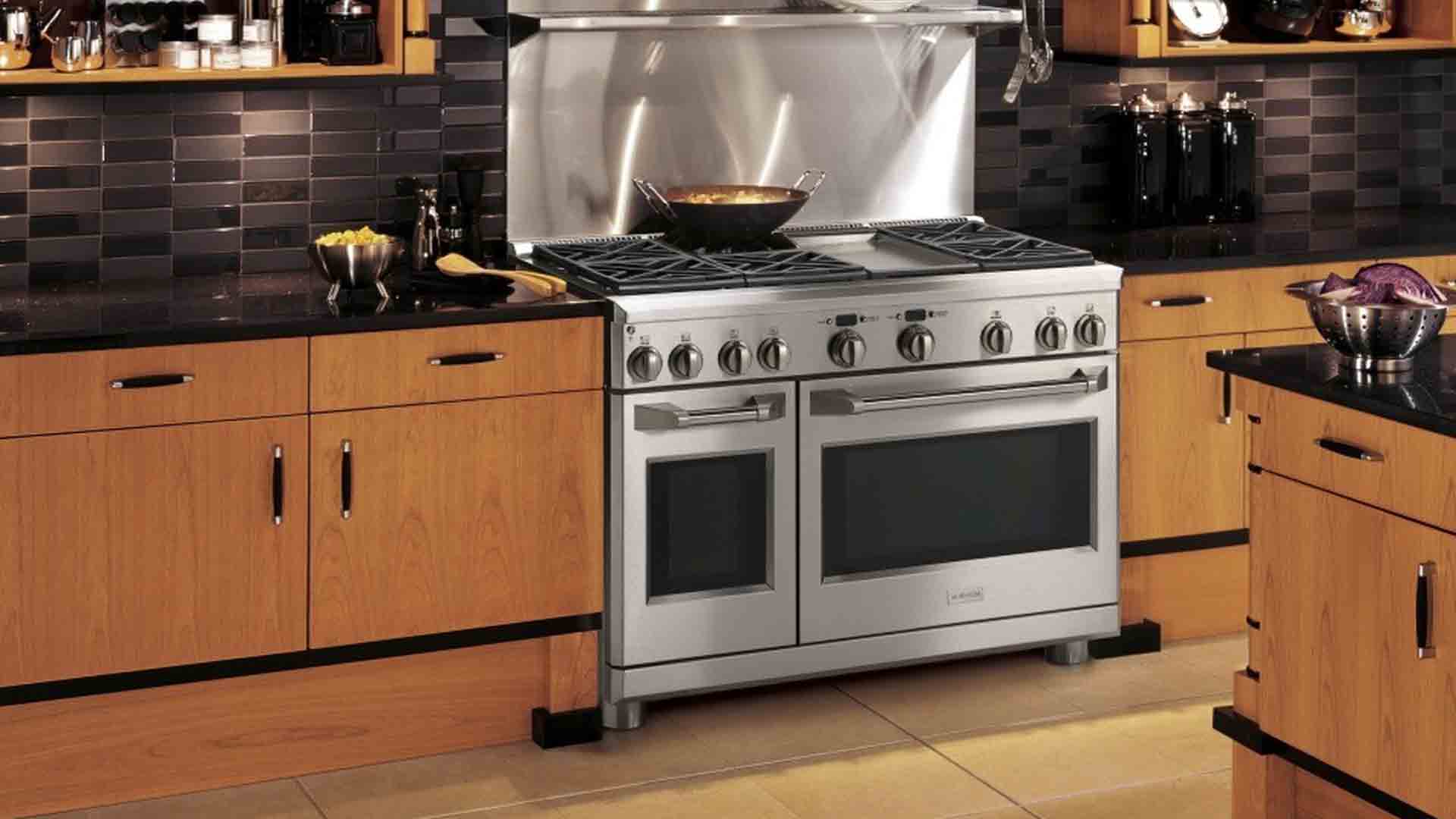 GE Monogram Dual Fuel Range Repair
If your unit delivers you unevenly cooked dishes and baking treats, let us fix it with our most reliable GE Monogram dual fuel range repairs!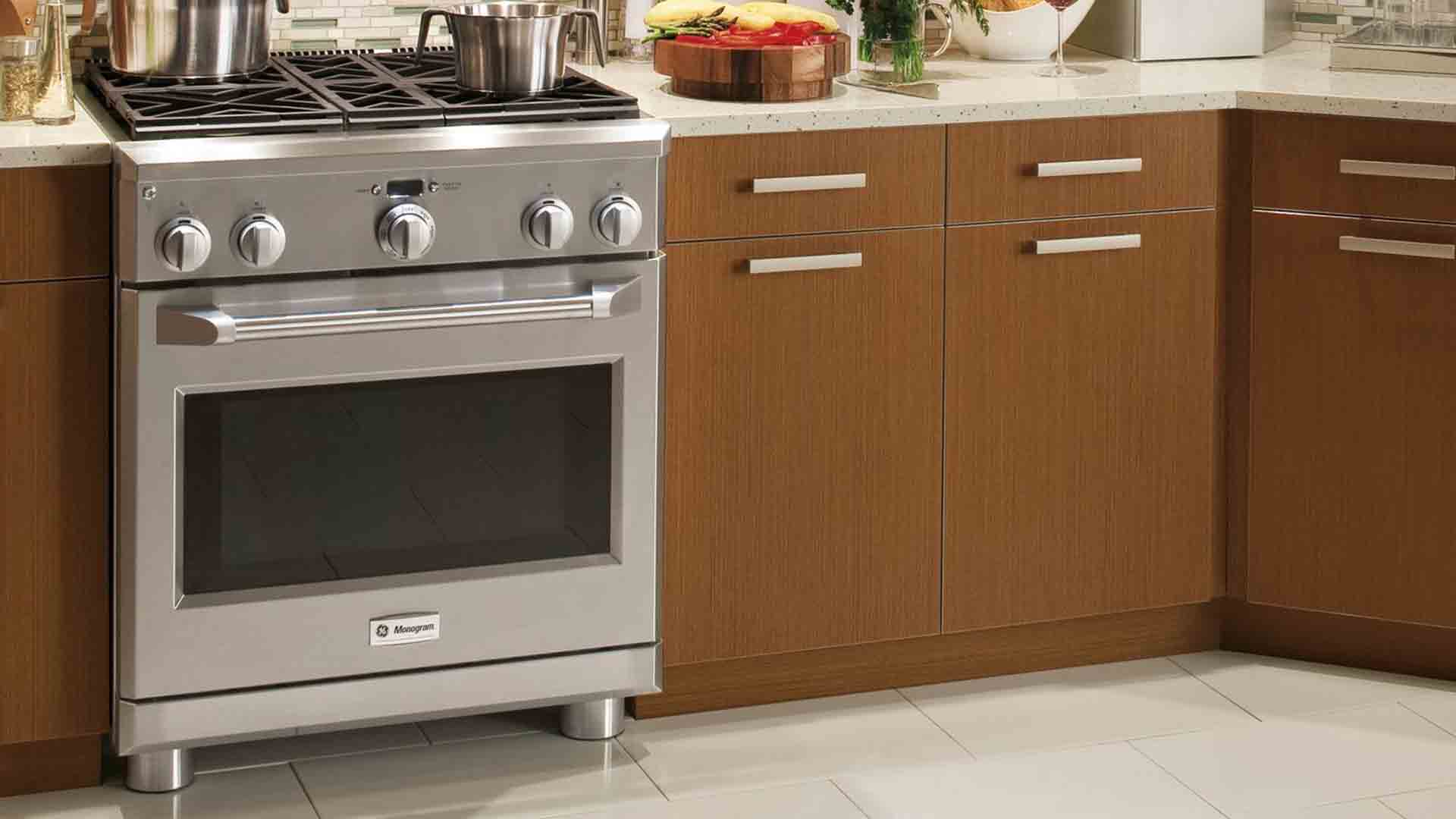 GE Monogram Gas Range Repair
Whether a gas element is a culprit of a breakdown or the unit is not working at all, we will provide the most cost-effective solutions to your GE Monogram gas range repair needs!
For more information about us and our services or book your service appointment, call our hotline today or fill out the contact form below! Our friendly customer service representatives are standing by 24/7, ready to assist you!