GE Monogram Built In Wine Cooler Repair and Maintenance Services At Reasonable Prices
Our company believes that quality GE Monogram built-in wine cooler repair does not have to be expensive. It is the reason why we keep our prices at reasonable ranges while still giving top-tier services for all!
Get A Quote
(866) 429-1288
Quality GE Monogram Built-In Wine Cooler Repair Service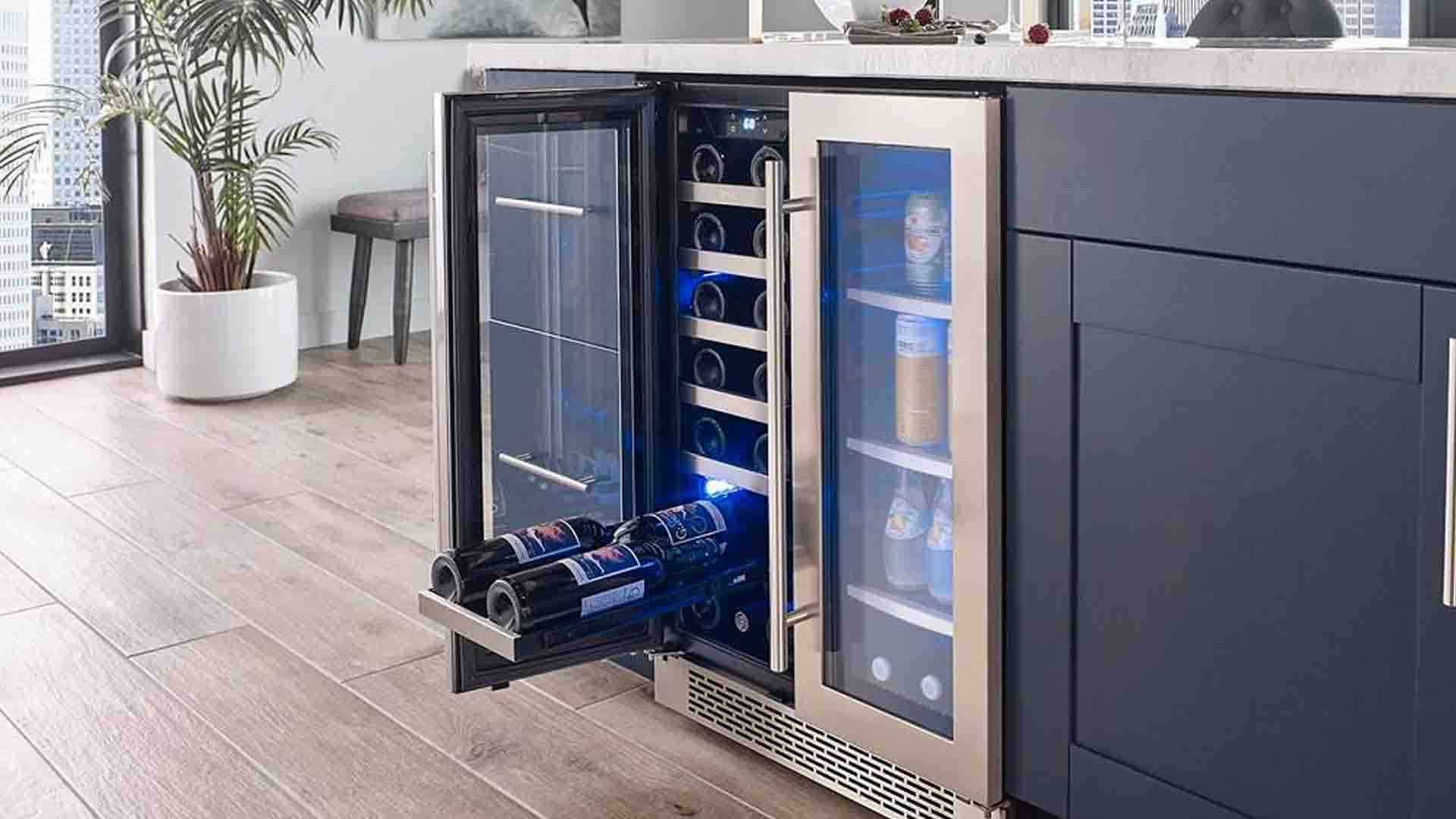 Ask any wine specialist, and they will tell you that great wine has to be stored properly to keep them from going bad. Yes, wine can go bad if you leave them out for far too long. It is why wine coolers were made!
Wine coolers are cold appliances that keep your wines chilled at the right temperatures. They also help protect your classy wine from other harmful elements that could ruin it, like UV light, bad smells, humidity, and even vibration. If you have a wine collection or are a frequent wine drinker, investing in a wine cooler is a great move.
Difference between Wine Coolers and Refrigerators
"Don't refrigerators do the same thing?" Yes and no. Refrigerators are fundamentally made to keep things cold to prevent them from spoiling. Wine coolers do the same thing, but they are made specifically for wine storage. Refrigerators may be able to keep wine good for around a week, but any longer than that would risk your wine going bad or changing its original flavor. So yes, they do the same thing, but wine coolers do it better and keep them good for longer.
There are many great wine coolers in the market to choose from — one of them is from GE Monogram.
The GE Monogram brand is a sub-brand under GE appliances. The GE Monogram brand was developed as a luxury line of kitchen appliances for the affluent looking for modernity, luxury, and functionality. Their wine coolers are well-received by the public because of their elegant look, capacity, and durability. Another great feature with GE Monogram wine coolers is that you can get the unit customized to match your home's cabinetry and aesthetic.
The Best GE Monogram Built-In Wine Cooler Repair Service Money Can Buy!
When a luxury appliance like a GE Monogram wine cooler would break down, it is always the best move to contact a repair technician immediately for assistance. Many guides on the internet could help you troubleshoot the appliance yourself, but when things are too complicated and require special tools, leave it to the professionals.
GE Monogram Inc Repair is a repair company that has been specializing in GE appliances for many years. Our team of professional repair technicians has been trained and certified by GE appliances to offer premium GE Monogram Undercounter Wine Cooler Repair and other GE appliance services.
Our Services
We have worked on many different GE monogram wine coolers over the years and have troubleshot many of the common issues people have with their GE Monogram wine coolers. Here are a few of them:
Unit is leaking water
Inconsistent temperatures
Damaged rubber gasket
Damaged wine cooler door
Clogged drain tube
Foul smells from the unit
Noise during operation
Electrical issues with the unit
Defective door switches
Broken wine cooler thermostat
Damaged condenser unit
If you are experiencing any of the following, don't hesitate to contact GE Monogram Inc Repair right away!
What We Have To Offer
Competitive rates. You don't have to worry about unreasonable repair rates! Our company guarantees the best possible rates for every service offered.
We are a certified repair service company. Each repair technician under our company has undergone specialized training and certification tests to ensure that they have all the knowledge and experience necessary to efficiently service any GE appliance.
Authentic and durable parts. We do not use untested 3rd-party parts when replacing defective components on your GE Monogram appliances.
24/7 service. Our repair technicians are on-call 24 hours a day, seven days a week — including holidays! So there will always be someone available to help you.
Don't hesitate to reach out to us! We guarantee a stress-free experience with us. Whatever issue your GE Monogram wine cooler might have, our team guarantees we can get it up and running as soon as possible.