The Best GE Monogram Single Wall Oven Repair You Can Get!
When it comes to your premium GE Monogram wall ovens, do not settle for less! Call GE Monogram Inc Repair for all your GE Monogram single wall oven repair needs.
Get A Quote
(866) 429-1288
GE Monogram Single Wall Oven Repair Service By Factory-Certified Experts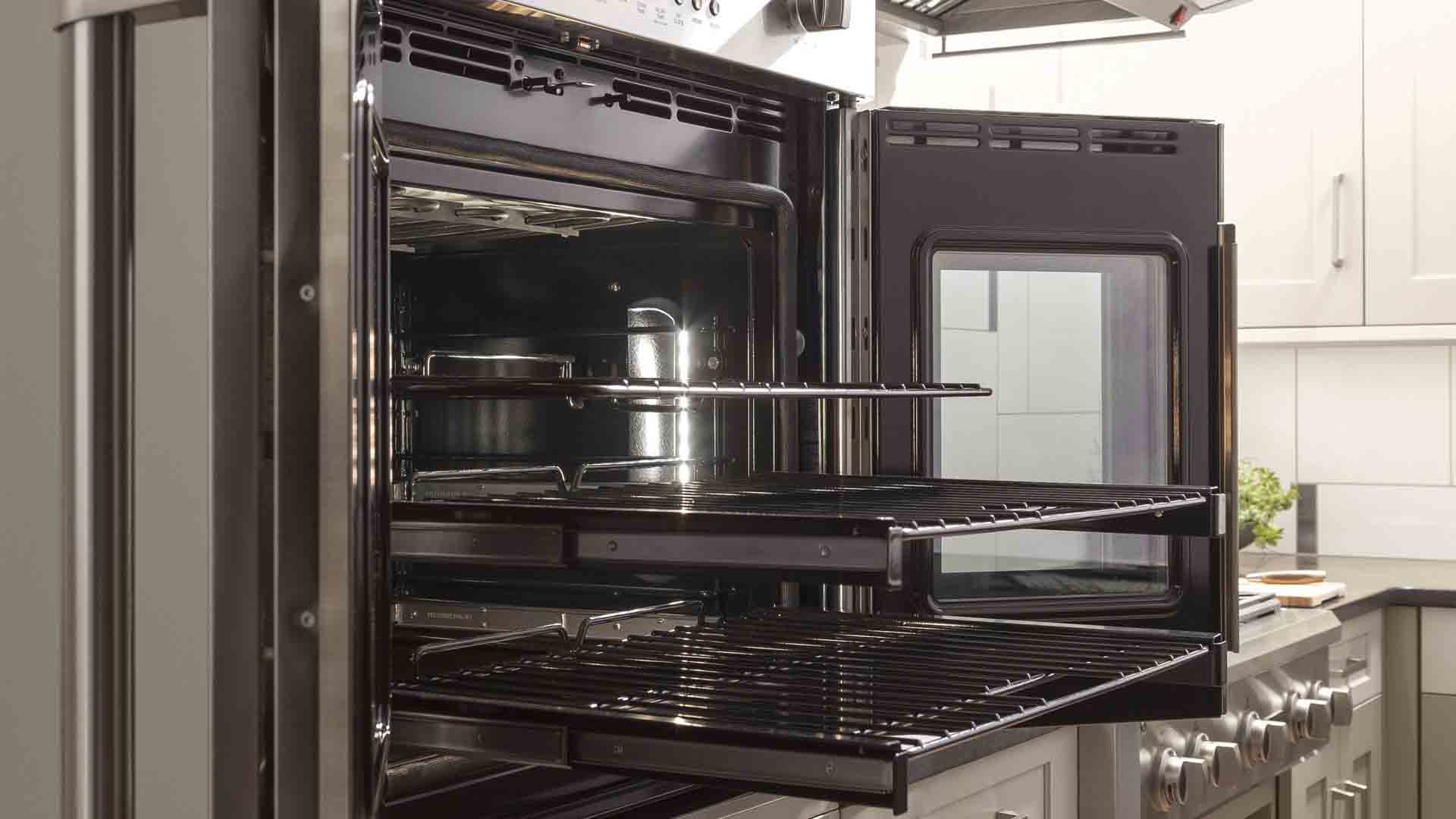 Ovens are a great addition to any kitchen. It allows you to cook meals that require you to bake, roast, or broil them. For some, their exposure to ovens comes from ranges with built-in ovens at the bottom. Although ranges are quite versatile and give you the best of both a stove and an oven, a single-wall oven has its perks.
You don't have to bend over.
Ranges or freestanding ovens make you have to bend over to check on your oven while cooking. It may not be a problem for the younger folks, but it may be a painful experience for those with back issues. Wall ovens are installed at eye level, so you never have to bend over — ever. It also makes taking out your dishes easier and safer.
They offer lots of flexibility.
If you're the type to not use a stovetop often, having a wall oven would be better budget-wise than buying yourself a range. It also allows you to play around with appliance placements to help avoid kitchen crowding while you cook.
Allows you more room to buy other oven types.
Having a wall oven allows you to purchase a different oven, giving you a wider range. For example, you could get a gas wall oven and a speed oven together, which can help you get dishes out a lot faster.
If you're the type to spice up your kitchen, a wall oven is a very classy addition to your kitchen's aesthetics. Since wall ovens are installed in walls to make them flush with kitchen cabinetry, having a modern-looking appliance with sleek finishes can make your kitchen pop.
GE Monogram has many different single-wall ovens for you to choose from. GE Monogram wall ovens are made with the best materials in the market and have incredible modern features that would give you an elevated kitchen experience that you can only get with a luxury appliance.
Quality luxury appliances such as GE Monogram deserves proper care and attention, especially if you want them to last longer. Regular maintenance and cleaning are key to preserving your appliance, but this isn't a guarantee. After several years of regular use, parts and components could be worn out and would need to be repaired or replaced. If they are not dealt with immediately, our appliance would break and cause several issues. When this happens, it would be best to call in a factory-certified repair technician for help.
GE Appliance-Certified Repair and Maintenance
GE Monogram Inc Repair is a repair and maintenance company that has been factory-certified for several years now. Our team of professional repair technicians has undergone specialized GE Monogram repair and maintenance training, ensuring that they have the skills and knowledge to tackle whatever your GE Monogram oven would have. Here are some of the most common GE Monogram single wall oven issues we have encountered:
Incorrect temperatures in the oven
Burnt-out oven light
Damaged door seal
The gas valve is damaged
The gas oven igniter is clicking nonstop
The electric oven is not powering on
The electric oven's heating element is not functioning properly
Control panel malfunctions
The self-cleaning feature is not working
Premium GE Monogram Repair Anywhere, Anytime!
Appliances have a nasty habit of breaking down when we need them the most. It is why we at GE Monogram Inc Repair offer our customers 24/7 GE Monogram repair and maintenance services! Whether it's at dawn or late in the evening, our team of professional repair technicians is on-call 24/7. There will always be someone ready to assist you!
You also do not have to worry about transporting your oven to get it fixed. Instead of you coming to us, we come to you! Our team brings with them all the necessary tools for repair and diagnosis, ensuring that we would get your unit up and running again without the hassle of you traveling!
Whenever you need GE Monogram single wall oven repair service, GE Monogram Inc Repair is ready to help!

We also offer GE Monogram double wall oven repairs.
If you are interested in availing of our premium GE Monogram services, give us a call or fill up our contact form below. Our customer service team will be happy to assist you.