Superior GE Monogram Dual Fuel Range Repairs
GE Monogram Inc. Repair knows what it's doing when it comes to repairing your GE Monogram appliances. Get in touch with our team today and experience efficiency, perfection, and transparency.
Get A Quote
(866) 429-1288
The Only GE Monogram Dual Fuel Range Repair Service You'll Ever Need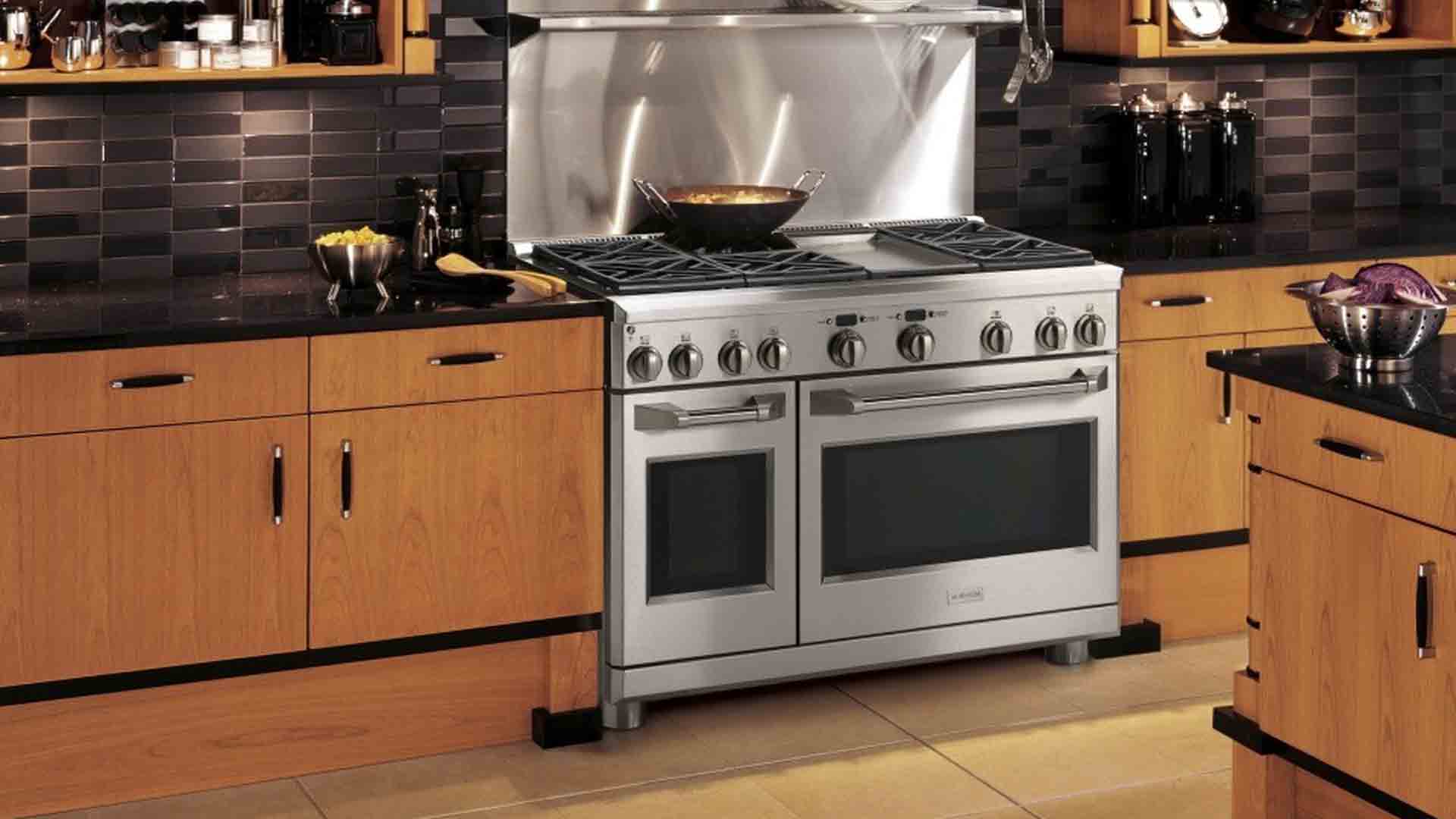 GE Monogram is one of the well-known brands specializing in luxury appliances meant to provide high-quality convenience to all its customers. Their brand's ideals are supported by three pillars, namely Performance, Ownership, and Materials. Each of these pillars makes a statement towards the overall quality and lifetime guarantees associated with each GE Monogram product. In addition, sales demonstrations hosted by their chefs are meant to show consumers and salespeople alike the power and potential behind the appliances they purchase from GE Monogram.
The GE Monogram Dual Fuel Range
A dual fuel range is a range that uses both gas and electricity to generate heat. Most of the time, it uses gas for the cooktop and electricity for the oven, therefore adhering to each strength. It's no secret that gas cooktops heat up quicker than the average electric cooktop, and electric ovens can give better results because they can evenly distribute the heat within the entire oven cavity. These features then ensure the best baking and cooking experiences for homeowners who have a dual fuel range.
The GE Monogram Dual Fuel Range is an appliance with enhanced technology innovated by GE Appliances to allow for the best cooking experience. They have been engineered to specifically exceed expectations and create their name across all appliances. In addition, select models are equipped with special features such as the TrueTemp™ Burner that burns at 21,000 BTU, True European Convection, Articulating 7" Touch LCS Control, and Updated Handles and Accents.
Getting a professional for your GE Monogram Dual Fuel Range Repair Service
Although we respect the benefits of a DIY repair, we do have to admit that a professional is always the best equipped for appliance repairs—and there are several reasons why:
Professional repairs cost less: Ironic as it may seem, a professional service technician will inevitably cost you less money in the long run. They know what they're doing, which means repairs are guaranteed to last a long time.
It will take less time: Since service technicians know exactly what they're doing, there's no need to spend days trying to figure out which part of your appliance goes where. They've been through this plenty of times before, so they know all the industry secrets regarding dismantling and reassembling appliances. They also have access to specialized tools and equipment that allow them to conduct repairs quickly and efficiently.
It's safer: Attempting a DIY repair on an appliance that uses gas and electricity to generate heat is dangerous because you won't know you've nicked any gas lines or highly important pieces of wiring until it's too late. Meanwhile, technicians know what to do and what to avoid causing safety hazards in your home.
DIY repairs are good for short-term problems, but all issues with appliances must be addressed by a professional who knows what they're doing, and there's no one else more qualified to do it than GE Monogram Inc. Repair!
Here's what GE Monogram Inc. Repair can do for you
When you choose GE Monogram Inc. Repair, you are choosing efficiency and convenience at affordable prices. Our technicians don't just conduct repairs—they also provide information as they communicate with customers and lay out the problem in its entirety. No problem is too big for us because our technicians have received specialized training to repair the entire line of GE appliances—we even offer a GE Monogram Gas Range Repair service! So, what are you waiting for? Contact us today, and let's get started on your repairs experience.
Let's get started on your appliance repairs as soon as possible by filling out this contact form. Rest assured, our team will get back to you because we're always ready to soothe our customers' concerns!