Welcome to Our GE Monogram Built-In Top Control Dishwasher Repair
Dishwashers are one of the most important appliances in a home, but they're often overlooked. Keep your unit in tip-top shape by contacting GE Monogram Inc. Repair for our GE Monogram Built-In Top Control Dishwasher Repair and maintenance services.
Get A Quote
(866) 429-1288
Now Providing GE Monogram Built-In Top Control Dishwasher Repair Services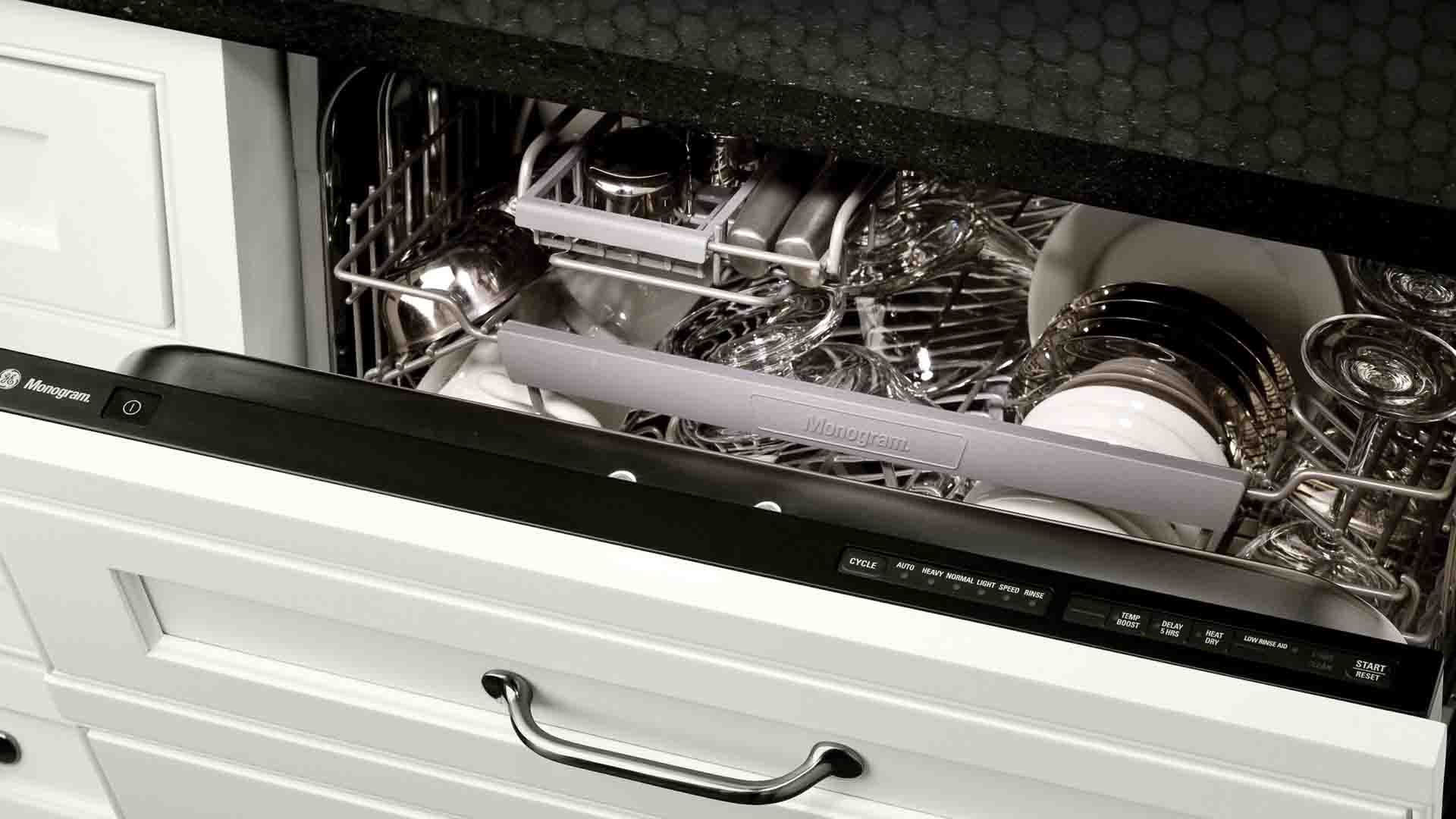 GE Monogram is one of the best brands when it comes to providing kitchen appliances. While its counterpart, GE Profile, has products meant for domestic household use, the GE Monogram product line has plenty of products meant for domestic and professional use. This quirk makes it a favorite among both households and professional institutions alike, thanks to their state-of-the-art statement handles and stand-out accessory panels. GE Monogram's brand is supported by three pillars: Materials, Performance, and Ownership. Each "pillar" supports a trait the brand values. For example, through sales demonstrations that show the true power of a GE Monogram appliance, the brand can market their appliances and show the world the true Performance power of a GE Monogram appliance.
The GE Monogram Built-In Top Control Dishwasher
GE Monogram currently offers two Built-In Top Control Dishwashers, and each one belongs to the Monogram Statement Collection and the Monogram Minimalist Collection, respectively. Each dishwasher was designed with the customer's full convenience in mind. Both dishwashers were also created to be identical save for their exterior designs. For example, they have similar features like:
Steam + Sanitization
39 dBA Quiet Operation
Hard Food Disposer
Bottle Jets
Max-Dry System
LED Lighting
Their true difference lies in the collection they belong to. The Monogram Statement Collection combines the traditional kitchen and the modern design, categorized by design features such as Silver and Brass Knobs and Handles. Meanwhile, the Monogram Minimalist Collection features the contemporary kitchen at its most essential. With glass designs, Expansive Glass, and Precise Metals, the Minimalist Collection is arguably for the homeowner who prefers the classically sophisticated yet simple.
Professional vs. DIY Repairs
Everyone attempts a DIY repair in their life eventually, and although GE Monogram Inc. Repair applauds successful repairs, they are few and far between. Unfortunately, not all DIY repairs succeed. Instead, most of them end up making the problem worse—and you don't want that for your appliance, do you? That's why our service center recommends a professional for all your GE Monogram Built-In Top Control Dishwasher Repair services.
There are plenty of benefits to hiring a professional to do the job for you:
No-Stress Repairs: Professionals will handle everything, which means you won't have to lift a finger.
Saving Time and Money: Ironically, professional repairs can save you money because you don't have to worry about your appliance breaking down shortly. Professional repair companies guarantee lasting repairs that extend the life of your appliance.
Safety is Assured: Most DIY-ers don't know what they're doing to their appliance, and they may overlook a safety issue during or after the repairs process. Dishwashers are complicated units with plenty of wiring and plumbing equipment hidden inside their walls. Nick one of these, and it could result in electrocution or worse, fire.
Choose GE Monogram Inc. Repair Today!
There's no one else you should trust for your GE Monogram Built-In Top Control Dishwasher Repair service but GE Monogram Inc. Repair. We are experts in repairing all GE Monogram appliances, and we've got the skills to prove it. Thanks to our certified technicians, there is nothing we can't do! And if you're on a tight budget, you don't have to worry because our company offers affordable rates and multiple payment options for your convenience. So what are you waiting for? We also offer other services, such as the GE Monogram Built-In Front Control Dishwasher Repair, so book an appointment today, and we'll get started on repairing your appliance ASAP.
Let us help you with all your appliance worries. Fill out this form and tell us exactly what's wrong so we can contact you back and begin the repair process. We can give you an honest quote and estimate and schedule an appointment ASAP, but you must reach out to us first.